About Me


I began my journey early on, wandering the streets of Oxfordshire with an Olympus OM-2 Spot Program SLR, loaded with Ilford HP5 and an 18mm lens, shooting all the locals from the hip. Photography was escapism from my early teenage life, to which I never felt I belonged. Therefore, capturing & crystalising life into a single moment led to enthusiastic studies in Photography, gaining a distinction at college and completing my Bachelor of Arts at the University of Falmouth, Cornwall.

Shortly after, I chose to head to the capital to follow my creative ambitions with a multidisciplinary approach to visual arts. You will now find me in Haggerston, London, as a Photographer & Director shooting for Editorial & Commercial Clientele.

To best summarise, what I do & what primarily interests me are seen through the lens of two pertinent themes that are observable throughout my work: emotion & existence. Human psychology, desire, and happiness are all elements of things I like to explore. I actively choose to be very empathic with the subject matter. Having spent many years living by the sea, I also find a lot of inspiration in the natural vistas. Through my lens, I see a cinematic world inherently imbued with emotion & the fragility of sentimentality. It's these values and feelings that flow through my work. I want to show love for the subject matter the only way I know how; to place it in its best light.


At the heart of it

I adore working together with other creative minds. I've got a circle of collaborators; model-builders, set designers, stylists and producers, post-production and CGI studios, stylists, hair/makeup artists, casting directors, location finders, and animal handlers that come together to create engaging imagery.

I take a conscious approach to minimising the environmental impact by keeping productions as lightweight as possible, following organisations like Adgreen, and choosing select producers who follow these practices. As a result, it's more cost-effective & easier to manage.

When I'm not on set or juggling business in the office (SHED Haggerston), I spend my free time travelling, running, fermenting hot sauce & nurturing sourdough starters.

Ben shoots commercial and editorial work in the UK and Worldwide for brands, creative agencies & individuals.

A selection of work is available as limited edition prints.


Clients who I work with


17 Patterns // Athru Whiskey // Autolus // Bacardi // BBC // Bombay Sapphire // Bisto // British Airways Business Life // Cedar // Deepmind // Electronic Arts // Goldfinger // Google // Heathrow Airport // Irving Scott // Jones Knowles Ritchie // Lego // Lindt // Matheson Marcault // Microsoft // NYX // Nespresso // Open Space Contemporary // PPRO // Rare ltd // Skip Garden // Soda Says // Somerset House // Syncona // The Drawing Room // The London Magazine // Venator // WIRED // Waltham Forest // YHANGRY


Contact

London, UK.

+44 (0)7742816173

ben@benpetercatchpole.com


BPC Productions Ltd.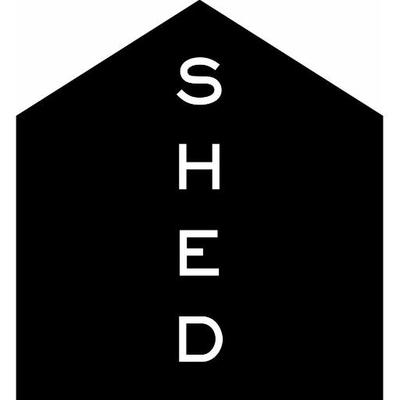 Current resident atwww.shedlondon.com - Photography Studio Hire & Deskspace in Central/East London.

Social
Instagram / LinkedIn / Facebook / Twitter

Please review our Privacy Policy & Website Terms of Use


---
©2023 Ben Peter Catchpole. BPC Productions Ltd. All rights reserved. No part of this website may be reproduced without permission. AI Scraping is forbidden.